Because I just flew in from Vegas... badum bump. Always makes my husband laugh. But we're kind of nerds.
The reason my arms are tired is because I don't have a table saw.
Maybe I should start from the beginning. We had to buy new mattresses, and while we did that I talked my husband into finally getting a headboard for the bed. But the bedside tables we had wouldn't fit.
To be honest I didn't mind that much, they were beat up and the drawers wouldn't close properly. So I found some new ones cheap and put them together.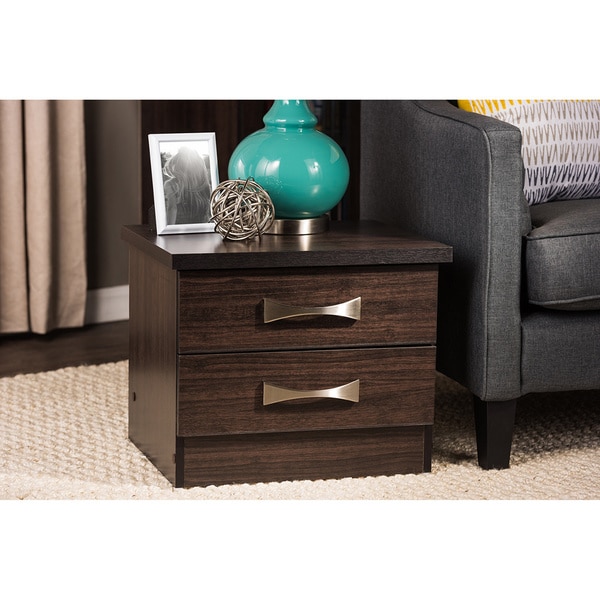 My husband liked that the drawers worked but they were very short, less than sixteen inches tall. He hated that.
So I spent some time trying to figure out how to make them taller. Home Depot to the rescue. I found some table legs and braces that would work.
The only issue was that because of how the nightstands were made there was no place to attach the back half of the braces. So I bought a length of wood I could cut to the right height. Hence the sore arms.
But once I got that done the rest was smooth sailing.
Apart from a Siamese deciding she wanted to be part of the photo shoot.
But after I got all that done I had to clean up the mess of sawdust and empty packages and tags. And I was free to start working on miniature furniture again.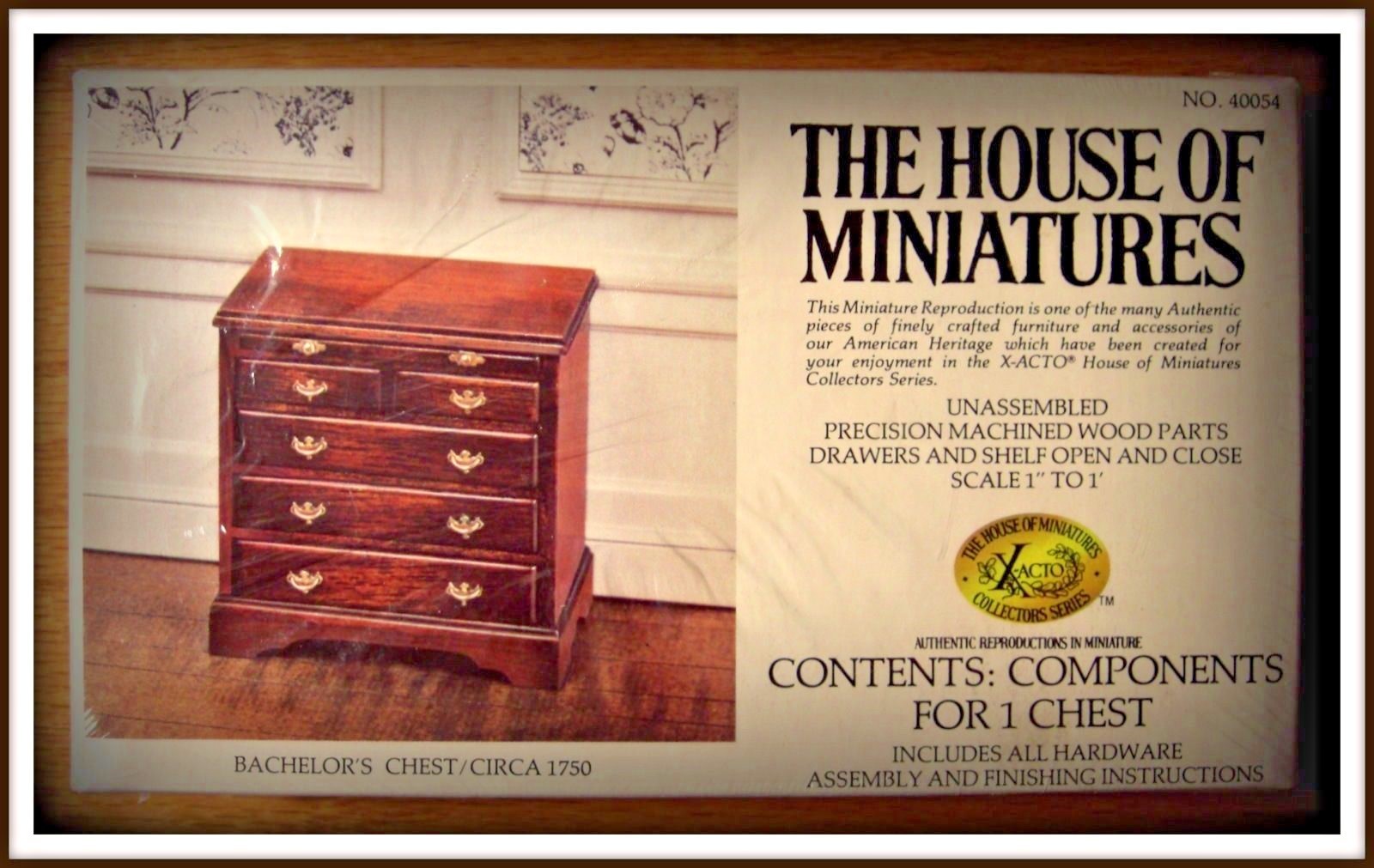 I started with the House Of Miniature's kit bachelor chest. I want to use it as a bedside table. (Sort of the weekend theme.)
I didn't really do much bashing to it other than adding casters to the bottom so I could roll it from side to side. And I changed the handles to look a bit more modern. I used a Minwax stain pen in Ebony to give it a bit of a change from the cherry I used on the murphy bed.
I don't think it turned out too badly.
But I doubt I'll get much else accomplished this weekend. How is everyone else doing?